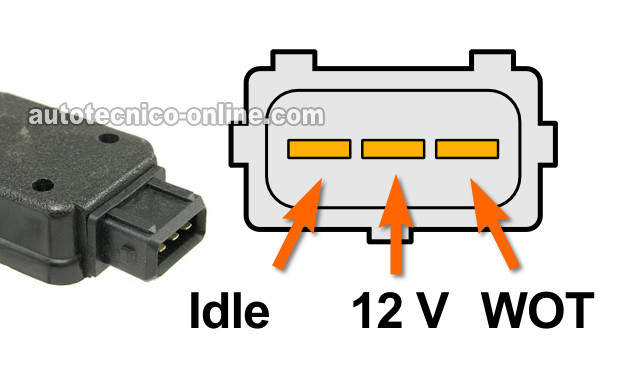 El sensor de la posición del acelerador (TPS) de las camionetas 1993-1996 Isuzu equipadas con el motor 2.6L se le conoce como el Wide Open Throttle Switch o Throttle Valve Switch.
En este tutorial te explicaré cómo probarlo usando un multímetro. Con los resultados de estas pruebas podrás darte cuenta si está averiado o si necesita un ajuste.
NOTA: Esta prueba aplica a:
1993, 1994 2.6L Isuzu Amigo.
1993, 1994, 1995 2.6L Isuzu Pick Up.
1993, 1994, 1995, 2.6L Isuzu Rodeo.

Puedes encontrar este tutorial en inglés aquí: How To Test The Throttle Valve (TV) Switch (2.6L Isuzu) (en easyautodiagnostics.com).
Síntomas De Un Throttle Valve Switch Averiado
NOTA: El Throttle Valve Switch se puede traducir al español como el 'interruptor del acelerador'.
Dado que las camionetas Isuzu de los años 1993 a 1995 vienen equipadas con el sistema OBD I, cuando falla el Throttle Valve Switch vas a ver uno de los siguientes códigos de problema iluminando la luz indicadora del motor en tu 2.6L Isuzu Rodeo (Pick Up, Amigo):
Código 21: Throttle Valve Switch (Idle and WOT).
Código 43: Throttle Valve Switch (Idle Position).
Código 65: Throttle Valve Switch (Full Throttle).
También verás:
Los RPM del motor son demasiado altos en marcha mínima.
Marcha mínima inestable.
Probar el Throttle Valve Switch o ajustarlo es un asunto bastante fácil. Empecemos con la primera prueba.
TEST 1:

Verificando La Alimentación De 12 Voltios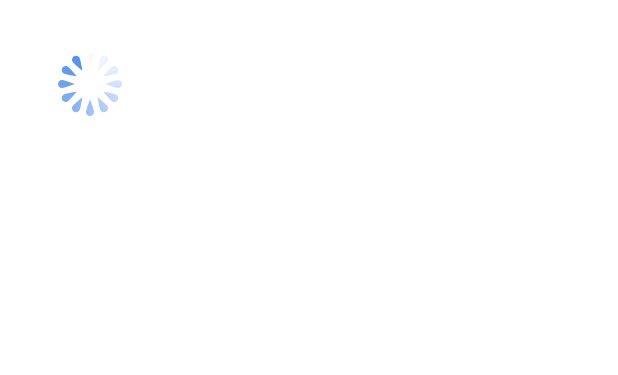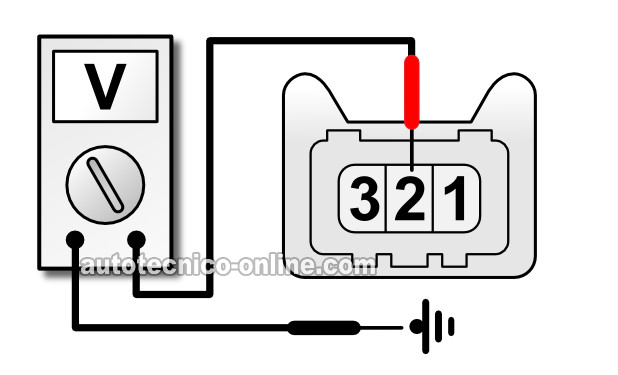 Lo primero que vamos a hacer es confirmar que el Throttle Valve Switch está recibiendo alimentación de 10 a 12 Voltios DC.
Estos 10 a 12 Voltios son alimentados al Throttle Valve Switch por el cable de en medio su conector eléctrico.
La ilustración arriba muestra la vista frontal del conector del Throttle Valve Switch. Este conector tiene terminales tipo hembra.
Para verificar la alimentación de este voltaje usaremos un multímetro.
Estos son los pasos de la prueba:
1

Desconecta el Throttle Valve Switch de su conector eléctrico.

2

Coloca tu multímetro en su función de Voltios DC.

3

Con la sonda roja del multímetro sondea la terminal del cable de en medio.

NOTA: Sondea la terminal de tal manera que no se dañe o tendrás que reemplazar el conector.

4

Conecta la sonda negra del multímetro en el poste negativo (-) de la batería.

5

El multímetro debería darte una lectura de 10-12 Voltios DC con la llave en su posición ON.
Analicemos el resultado de tu prueba:
CASO 1: El Throttle Valve Switch tiene alimentación de 10 a 12 Voltios. Este es el resultado correcto y esperado.
La siguiente prueba es verificar la continuidad del circuito de ralentí (idle circuit) y el circuito del acelerador completamente abierto (WOT circuit) dentro del Throttle Valve Switch. Para la primera de estas dos pruebas, sigue a: TEST 2: Probando La Continuidad Del Idle Circuit.
CASO 2: El Throttle Valve Switch NO ESTÁ recibiendo alimentación. Verifica dos veces las conexiones de tu multímetro y repite la prueba. Si aún no hay voltaje, entonces has encontrado el problema que está causando el código de problema del Throttle Valve Switch.
Al encontrar y reparar la causa de esta falta de voltaje, el Throttle Valve Switch volverá a funcionar y el código desaparecerá.